What happens in a Matwork class?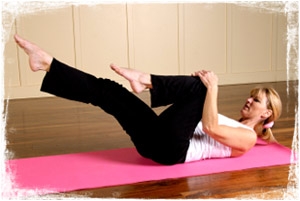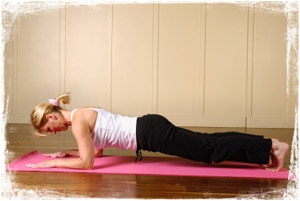 A Matwork class is an all round body conditioning activity that brings together the fundamental principles of the Pilates method.
Trained matwork instructors will lead you through a series of co-ordinated exercises based upon the classical repertoire of Joseph Pilates. These exercises have evolved to incorporate new methods appropriate for the bodies of today, a strong emphasis is placed on core stability - strengthening the abdominals to create a strong, healthy functioning spine.
Classes are floor based for maximum effect. Small equipment such as bands and soft balls may be used during the class and often a short period of relaxation is included at the end of class.
Matwork classes are a great way to supplement your current workout programme or a good way to start Pilates if you are a beginner.
Matwork classes are run at a range of levels and Louise will advise you at which level is appropriate for you to start at if you are unsure.
Exercises are programmed for the whole body to create a balanced workout.
Class Essentials:
Please bring a mat if you have one
Pilates classes are done in bare feet or in socks
Wear comfortable clothing and bring some water
In the case of pregnancy, please check with Louise before booking a class
Booking is essential, as is completion of a Physical Assessment Questionaire (ParQ) prior to starting
Class fees are £42.00 for a 6 week block payable in advance. These 6 weekly payments are effective in committing you to your fitness programme and allowing you to budget for your exercise. There are no credits for missed weeks, but you are guaranteed your place in class and spaces are strictly limited.
If you decide not to continue please advise Louise before the start of the next 6 week block as we do run a waiting list.
Payment can be made by cash, cheque or direct to bank. If you prefer to pay this way, please ask Louise for details.