Louise Oliver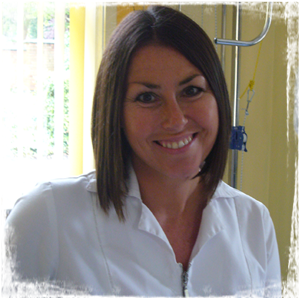 IIHHT, ITEC, Level 3 Pilates Instructor
Originally from Bournemouth in Dorset, Louise trained in dance until the age of 19. She went on to teach aerobics and joined Highfield Chiropractic Clinic in 2003 as a spinal rehabilitation trainer.
She has been the in-house Rehabilitation trainer at Highfield for over 10 years, where she undertakes one to one and small group sessions incorporating both Pilates and the latest in rehabilitation research to help patients suffering from low back pain.
Louise has undertaken training with several leading figures in spinal rehabilitation including Dr Stuart McGill (author and professor of spine biomechanics at the University of Waterloo, Ontario, Canada) and Dr Craig Liebenson (renowned author and director of LA Sports and Spine).
Her passion lies in Pilates and she is a fully qualified Level 3 Pilates instructor and member of the Register of Exercise Professionals (REPs). Louise runs regular pilates classes in Allestree and Little Eaton and also offers private one-to-one Pilates sessions at Highfield Clinic on Kedleston Road in Derby.
She is also a fully qualified massage therapist (ITEC/IIHHT), specialising in remedial/sports massage.
Louise is married and in her spare time enjoys running, weight training, the odd game of golf and walks in the lovely Peak District countryside.